Who Are The SignOn Group?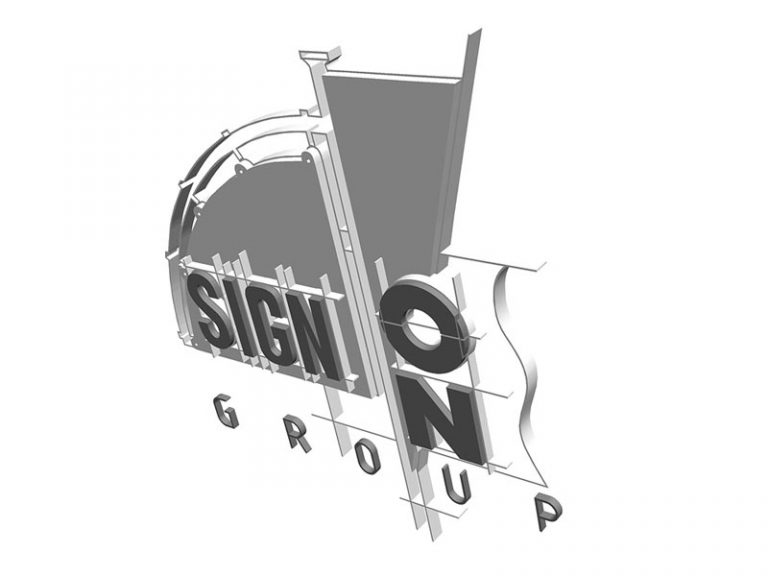 The Sign On Group has been an institution of the Western Australian signage industry for over 40 years and comprises the following signage brands:
SignOn

Signmasters

Palmer Signs

Rainbow Signs

Perth City Signs

Established in 1976 SignOn has only had three owners since establishment with the current owners acquiring the business in 2013.
How Sign On will make a difference to your project
1.Safety
The Safety of our staff, your staff and other contractors is our number one priority. We have engaged with Peter Thomas Consulting who was involved as a signage safety consultant on the Stadium project to provide his experience with this project.
2.Your team have specialist knowledge in undertaking projects of this size
We have the right team. Each team member has been chosen because of the knowledge and skills they will bring to the project, and their ability to deliver the most efficient job with minimal disruptions.
Our team understands your issues and are confident they can deal with the challenges being faced in a a large project situation. Together with exceptional project management skills, this means we will always deliver a quality job, on time.
3.Regular, proactive communication with you
Building effective communication depends on building familiarity and trust. We are committed to developing a deep understanding of the project and your strategies and plans. Our aim is to work hard to establish clear communication channels, both formal and informal, between Sign On and your company at all levels.
We will interact with you on a regular basis, through programmed meetings, regular communications and on an ad–hoc basis (proactively) where we see something that we believe would be of benefit to you, which could be emerging industry issues such as material compliance, business improvement opportunities or regulatory changes.
All reporting and communications will be short, sharp and to the point. We will tell you what you need to know, when you need to know it. And importantly, we'll report in a timely manner, so there will be no surprises.
4.High Quality signs with a technological advantage
The making and installation of high-quality signage is a given and there are few organisations in the Western Australian marketplace who can make and install the signage package you have requested. Our difference is that it will all be made in our Western Australian based factory in Osborne Park.
5.The timing you want
We will install our signs in accordance with the project timetable. Our planning process will ensure all the issues are on the table early for discussion and resolution. We are committed to providing our signage package in an efficient manner that fits into your project timetable.
LANDMARK PROJECTS INCLUDE
Sign On and its staff have extensive experience with large projects and rollouts. This broad experience enables us to comprehensively understand the risks and rewards associated with projects like yours.
We can only expect to gain your trust and provide value in your project if we understand your organisation and industry. A selection of our recent clients and projects to support this position is outlined below.
Skyline signage

Bankwest
Lavan
CBI
HSBC
Wormald
Quest
Channel 10
Homebuyers Centre

 

Pylon Signage

Bulkiplex 12metre pylon refurbishment
Primewest Armadale Road 12 metre pylon refurbishment
Kwinana Supercentre 12 metre pylon fabrication
1234 Albany Highway 6 metre pylon
Aldi Distribution Centre 12 metre pylon

 

Electronic Signage

Wesley College
Dale Alcock Homes

Directional Signage

Perth Racing re-brand at Ascot
Wesley College
Santa Maria College
Aquinas College
Georgiou Group –
Augusta Lighthouse
Houghton's Swan Valley vineyard
Sandalford vineyard
Perry Lakes Redevelopment   

 

Building Signage

Treasury Building
Dale Alcock Homes Central Building
Homebuyers Centre Building
Sail & Anchor Hotel Fremantle
Leederville Hotel
Bassendean Hotel
999 Hay Street
Tradewinds hotel
Austal Shipyards

 
Brand rollouts / Upgrades

Aldi

Toyota

Dominoes

LJ Hooker

Quest

Suncorp Bank

Woolworths

BWS

Target

 

Office Fitouts

Taylor Olivier

Channel 10

Fortescue

Ramsay Health

Dale Alcock Homes

Homebuyers Centre

Macquarie

Rio Tinto

KPMG

VGW

Suncorp Bank

Anglo Gold

CSIRO

AAT
The Delivery Service Process
Listening
In order to deliver a top quality performance consistently the following process is adopted by our highly experienced team for every job.
understanding…. then acting
Our team listens to what our customers have to say. We collaborate with you, agree on a solution and get the work done. We will engage with you at appropriate times to provide the earliest possible notification of developments and issues and commit to resolving any issues within 24 hours. We will ensure shared deadlines are met.
Specialist knowledge
We have an extraordinarily talented and creative team of Signage professionals. Each member has been chosen for their industry knowledge, skills and experience. This ensures we deliver the most efficient and therefore cost-effective solution. Exceptional project management skills allow us to confidently deal with any signage development and installation requirements.
Regular, proactive interaction with you
Effective communication depends on building rapport and trust. We are committed to establishing clear communication channels, both formal and informal. We will engage with you on a regular basis, through organised meetings, regular communications and on a proactive ad–hoc basis, particularly where we identify an opportunity that we believe would benefit your organisation. This could be emerging industry trends, business improvement opportunities or regulatory changes. Such processes ensure that all parties are fully informed, the risk is mitigated, efficiency is maintained and deadlines are achieved. All reporting and communications will be dynamic, succinct and on point. We will tell you what you need to know when you need to know about it. There will be no surprises.
The timing you want
We will conduct our work within the agreed timetables. Our planning visits will bring all the issues to the table for discussion and resolution prior to commencing our work. We are committed to ensuring our signage is provided efficiently and achieves your timeframe. We have structured our team so that we have the right people available, at the right time, who are proactive and responsive to your needs.
Local manufacture
All signage manufacture will be undertaken at our Osborne Park operation, however, we install and ship all over Western Australia.
We believe it is our experience which sets Sign On apart from its competitors. To demonstrate how this experience will benefit you, we have prepared the following case studies.
Quest West Perth
This project involved the manufacture and installation of all of the internal and external signage
or the new Quest hotel on Kings Park Road in West Perth.
The signs manufactured and installed included:
External Pylon signage
External Building signage
Room Numbers
Parking signs

Challenges with the project – As this was a new building the installation of the high-level external signage had to be coordinated with the builder so that we could use the external scaffolding to install the signage.
This also had to be coordinated with the electrician as the cables for the letters had to be run to a power source inside the building.
Aldi Store Rollouts
The Sign On Group have been heavily involved in the Aldi store rollout over the past three years in Western Australia. This work involved the manufacture and installation of the signs, including:
The Provision of drawings for engineering sign off
Manufacture of external and internal signage packages for 18 stores

Challenges with the pictured project – As the pylon signs were being installed in Jandakot the cage bolts had to be installed in a very sandy area which provided challenges in ensuring the footing could be excavated and poured to engineer's specification.
Sign On worked with industry specialists to achieve the required outcome.
.
Treasury WA Pty Ltd Building Signage
This was project at the Treasury building where the signage and finishing had to be of the highest standards. Work on this project including the design manufacture and installation of:
Hotel Entrance Sign 1.6mm brass, folded 30mm returns. Bronze Patina finish with letters etched and paint filled black
Interior Semaphore Signs which were fabricated 1.6mm brass with Patina Finish. Aluminum sign faces powder coated black with laser cut 10mm white acrylic tenant logos laser cut etched and paint filled Rimex Bronze Satin Finish lift panels
73 sets of statutory fire doors, hydrant and extinguishers from 0.6mm painted colour bond base to match doors/walls contrasted painted stencil lettering
Retail exterior – Semaphore Signs
Boxed Wall Signs Fabricated 1.6mm brass with Bronze Patina Finish. Aluminum inset faces powder coated black with laser cut 10mm white acrylic tenant logos
Manufacture and install 2 fabricated aluminum light boxes. Internally illuminated with LED's. Digitally printed vinyl graphic applied on to 4.5mm thick opal acrylic faces. Fit acrylic faces to boxes with tabs
Manufacture of opening plaque
Challenges with the project – The building contractor on the job was running significantly late which delayed the installation of the signage which was the final component of the build. Given the official opening by the premier was set we installed the required signage as agreed with the client by working after hours and on the weekend to get the job completed.
Perth Racing Directional Signage Upgrade
Sign On as part of our Perth Racing contract was asked to commence manufacture and install all of the new directional signage for Ascot Racecourse. This involved the following:
Development of an artwork package for consideration by the client Development of signage samples for approval
Development of a signage register with sizes and installation locations Removal of existing signs
Installation of signage
Challenges faced with the Project – This project involved the design manufacture removal and installation of over 625 signs ranging from basic toilet signage to large pylon signs in a four-week period.
Given the tight timeframe several late changes were made and requested by the client
Quality workmanship
Experience & advice
First class tradespeople
First class results
No project too big or small
14 Carbon Court, Osborne Park